FANUC CNC Control Board Repairs
Tri Star CNC Services, LLC works with FANUC products because of the company's notable experience and respected reputation. With more than 55 years of experience in the development of CNC equipment and parts, FANUC has 3.3 million CNC controls and a 65% market share in the global CNC sector. Tri Star CNC Services uses FANUC products because, to put it simply, they're the best.
Of course, sometimes even the best products need repairs. This is where Tri Star CNC comes in. We provide FANUC control board repair services for companies across the United States.
We provide free phone support to help you determine if your control board is malfunctioning and needs repair. Our technicians have extensive experience repairing and refurbishing FANUC CNC control boards. We maintain a well-stocked inventory of parts necessary for overhauling these devices, so you won't have to wait long before we return a working part.
We also replace FANUC control boards and any parts which may be nearing the end of their service life and load test the unit before returning it. We also thoroughly clean all units before sending them back. If you are experiencing any issues with your precision CNC machining and suspect an issue with electronic components, contact us today.
FANUC Control parts repair & replacement
We work with a wide variety of parts for FANUC-GE and FANUC-CNC machines. If your FANUC control board cannot be repaired, we offer great prices for replacing FANUC control boards. These are just a few examples of machine parts we can repair and send as replacements while repairs are underway.
FANUC CNC error alarm codes
CNC failure can occur for a number of reasons, making the list of possible problems overwhelming to the untrained eye. Even the most detailed explanation in a manual (or in our own list) can be intimidating. If you're having trouble diagnosing or navigating your machine's symptoms, Tri Star CNC provides over-the-phone guidance from experts to help you through it.
---
Tri Star CNC Services, LLC offers a wide selection of FANUC control parts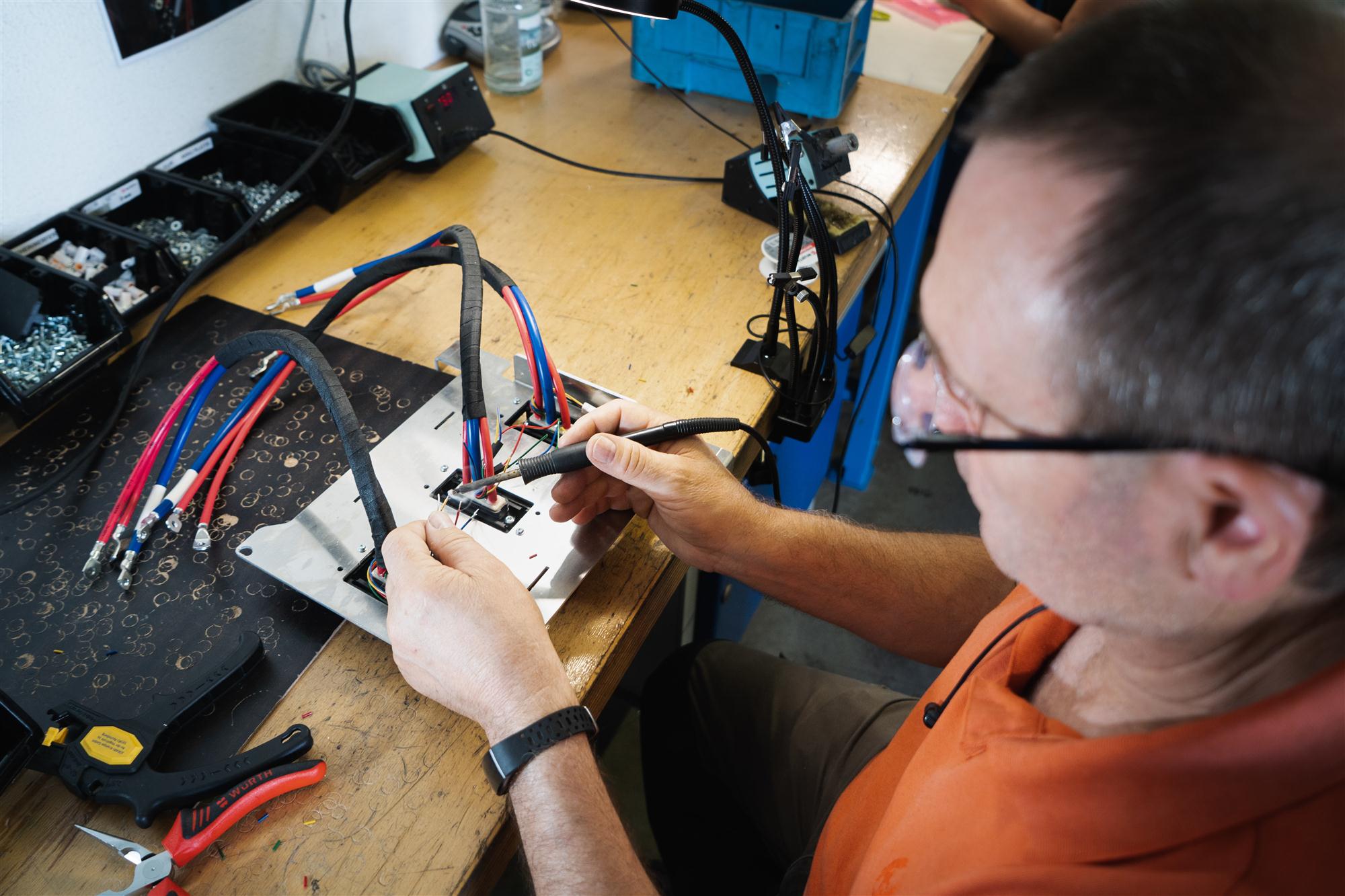 As the leading CNC control repair service in the Midwest, Tri Star CNC Services, LLC uses FANUC control parts to ensure that your machines are running at their highest level of capability and efficiency. Their high quality products produce short processing times that can increase the productivity of your projects at home or at work.
Beyond having the high quality control parts available, FANUC also has one of the widest manufactured selections of major components for any CNC machine found anywhere. Motors, amplifiers, input, and board controls are all tailor made and can be installed easy in any CNC operating machine. With FANUC creating its own selection, their parts have reliable functions that are trusted globally.
CRT to LCD Conversion for CNC Machines
After years and years of use, CNC machines with a CRT monitor can begin to have defects that appear. In the end, most individuals or businesses working with CRT monitors have outdated technology which will continue to break down or slow down productivity over time.
Tri Star CNC Services, LLC doesn't want you to waste your money on trying to find a replacement for a monitor that isn't giving you the results you want. We offer an upgrade service, also known as an LCD monitor retrofit, capable of bringing your CNC machine back into proper working order and the modern age.
FANUC Retrofit Service Saves You Money
Without an upgrade, you will continue to deal with heavy monitors that are splotched with colors and unnecessarily driving up your electric bill. Screen defects that occur over time can keep your CNC operator from being able to control the machine as accurately as they'd like to.
If Tri Star CNC Services, LLC were to perform an LCD Retrofit, your CNC machine's efficiency will improve. Without spending a lot of money, you get a more reliable screen that makes your operator's job easier and more productive.
WE SERVICE LOCATIONS ACROSS THE UNITED STATES: