CNC FANUC Repairs & Replacement Parts Near Maryland
Maryland FANUC Parts Repairs
Tri Star CNC Services works with reputable service providers near Maryland to deliver swift on-site CNC FANUC repairs and maintenance services.
CONTACT TRI STAR CNC SERVICES
or call 815-578-9145
We work with...
CNC Productivity

16888 Ridge Road

Holley

, NY 14470

585-975-9618

585-766-9618
Tri Star CNC Services connects your company to a technician located in Maryland for on-site CNC repair and replacement part services. By networking across the United States, you get shorter downtimes during the repair process. We work with service providers throughout the country to facilitate on-site maintenance and FANUC repair services.
Serving Locations throughout Maryland:
Baltimore
Frederick
Annapolis
Rockville
Bethesda
Silver Spring
Ocean City
Hagerstown
...and many more
When you need immediate repair and replacement services, contact Tri Star CNC Services.

FANUC Part Repair Shop in McHenry, Illinois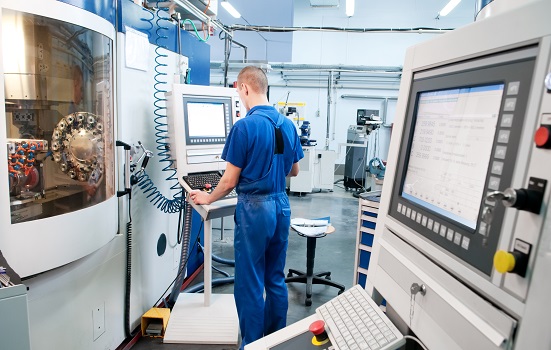 Tri Star CNC Services locally troubleshoots and repairs malfunctioning FANUC parts in-house at our facility in McHenry, Illinois. Testing is performed on a closed loop to determine the source of the problem and what must be done to get it fixed. We offer an ever-growing exchange stock to expedite the process and get your CNC machinery back up and running ASAP.
The Tri Star FANUC exchange stock helps companies throughout Maryland and the United States save tons of money and time when it's time to purchase replacement parts. Our exchange covers:
FANUC ALARMS & FREE PHONE SUPPORT
Wasting valuable time trying to find the meaning of an alarm code shown on your CNC machine display? Tri Star has a database of FANUC robot error codes. Find your code and then contact our experts for further assistance. Search your specific alarm codes here:
You can also call for free phone support before your repairs begin. Our expert technicians are familiar with all sorts of FANUC alarm codes and troubleshooting issues.
Contact Tri Star CNC Services for remote parts repairs/replacement or on-site CNC services in Maryland.