FANUC Servo Motor Repair
Nationwide CNC Servo Motor Servicing
Servo motors are a key cog of your CNC machine. When your servo is malfunctioning, you need timely FANUC repairs to eliminate downtime and get your CNC machine back to producing.
The servo motor determines the movement of the CNC machine. It's controlled with an electric signal, a pulse width modulation (PWM), which is regulated by the servo drive. The drive regulates the voltage between the motor and the control board. The motor itself is the mechanism that performs the work.
Read more about how servo drives work, and how they communicate with the servo motor.
If you are experiencing any issues with your precision CNC machining and suspect an issue with your servo motor or other components, contact Tri Star today.
We provide free phone support to help you determine if your servo motor is malfunctioning and needs repair. Our technicians have experience replacing or refurbishing all types of FANUC parts. If your servo motor cannot be repaired, we offer great prices on replacement FANUC servo amplifiers.
FANUC CNC part exchange & replacement
We carry a wide variety of FANUC-GE and FANUC-CNC parts for exchange while repairs are underway. You can request replacement servo drives, spindles amps, power supply modules and more to keep your machine running until your repaired part is returned to you. You can also choose to replace FANUC servo drives when parts reach the end of their lifecycle.
FANUC CNC error alarm codes
Our extensive list of alarm codes can help you resolve your machine errors as quickly and conveniently as possible. However, even the most detailed explanation can be intimidating. If you're having trouble diagnosing your machine's symptoms, contact Tri Star CNC for over-the-phone guidance from experts to help you through it.
---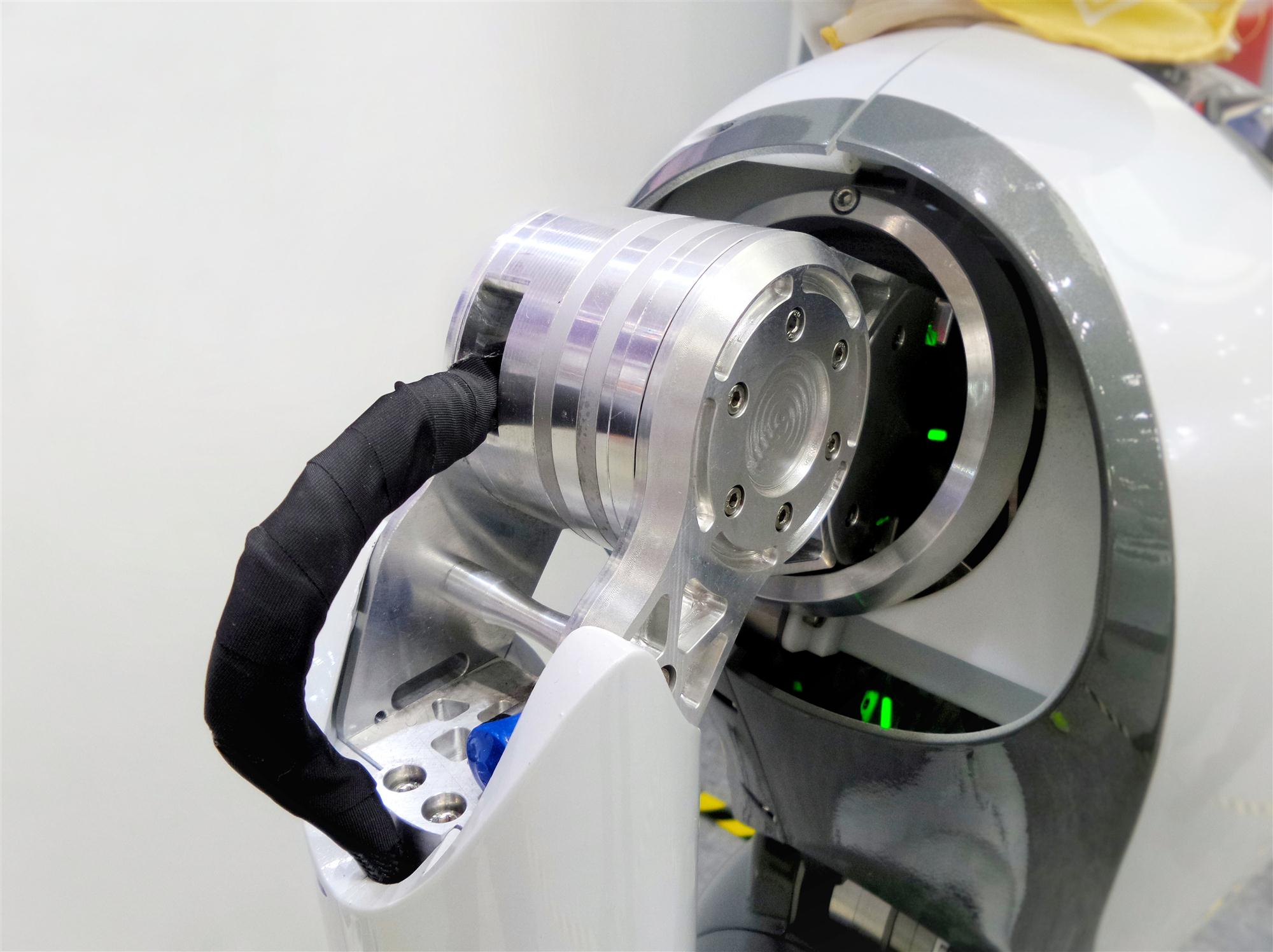 Working Parts of a Servo Motor
The basic servo motor is made up of a control circuit and an AC or DC motor. The control activates the motor and a sensor tracks performance through a feedback signal.
Because servo motors, and the components dependent on servo motors, must work flawlessly to create precision CNC components and parts, a faulty or broken servo can cause major problems. Even small issues can lead to expensive downtime. Tri Star has replacement parts for FANUC machines.
Signs a Servo Motor Needs Repairs
If your CNC machine moves erratically, frequently jitters, glitches, does not move precisely, or fails to properly move in both directions, the servo motor is likely failing. A faulty servo motor puts your operations at a standstill, and you can't afford the expense of extended downtime.
It may be difficult to determine whether your servo drive or servo motor is malfunctioning. You can be sure FANUC repair professionals at Tri Star understand the difference. We offer free technical support over the phone should you have any questions. If it can't be fixed over the phone, we have a nationwide field service network to repair your servo drive.
1 IMPECCABLE SERVICE 2 QUICK TURNAROUND 3 FLAWLESS PERFORMANCE
Swift, Countrywide Servo Amplifier Repairs from Our FANUC Parts Experts
With over 70 years of collective experience repairing servo drives and any associated CNC components, there is no CNC service shop more readily equipped to diagnose and repair your component level FANUC parts.
Tri Star CNC is your source for all repairs of CNC components, including spindle amplifiers, servo drives, I/O boards, power supplies, and much more.
WE SERVICE LOCATIONS ACROSS THE UNITED STATES: