FANUC Servo Amplifier Repair Services
FANUC Servo Amplifier/Drive Repairs
Nationwide FANUC Servo Repair Services
Tri Star CNC Services provides quick and affordable repair on servo amp component-level parts when a servo amplifier (also called a servo drive) fails. We offer servo amp repairs, refurbished servo amp replacements and field service across the country. If you discover issues with your servo amplifier, call us right away to discuss your options.
Trust Tri Star CNC Services to expertly repair, restore or replace:
AC Analog
FANUC Alpha, Alpha i series & Alpha is series
FANUC AC Digital Series (S, C & D)
FANUC DC and DCM Series
Beta, Beta i, Beta is series
We provide free phone support to help you determine whether your servo amplifier is malfunctioning and needs repair. Our technicians have extensive experience repairing and refurbishing FANUC Servo drives. We maintain a well-stocked inventory of parts necessary for overhauling these devices, so you won't have to wait long before we return a working, fully refurbished part.
Refurbished FANUC servo amplifiers
Buy A Used FANUC Servo Drive
We work with a wide variety of parts for FANUC-GE and FANUC-CNC parts, shipped fast nationwide. If your FANUC servo drive cannot be repaired, we offer great prices on refurbished FANUC servo amplifiers. All units are thoroughly cleaned and load tested before they are sent back. If you are experiencing any issues with your CNC machining and suspect an issue with electronic components, contact us today.
Search FANUC Parts Number:
Common FANUC servo parts numbers for repairs or replacements:
FANUC CNC parts alarm codes
Servo amplifier failure can occur for a number of reasons. The list of possible problems can be overwhelming - even the most detailed explanation in a manual can be intimidating. If you're having trouble diagnosing or navigating your machine's symptoms, Tri Star CNC provides free over-the-phone guidance from experts to help you through it.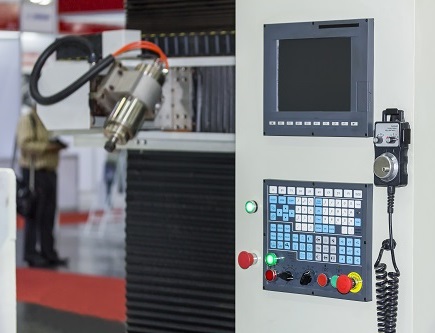 How Does Tri Star CNC's Repair Process Work?
Ship the part out to Tri Star.
Tri Star receives, repairs, cleans and ships back the part, typically in 3 to 5 days.
Tri Star CNC representatives will remain in touch with you, providing updates throughout the entire process.
Symptoms of a malfunctioning servo amplifier
Since servo amplifiers are so important in FANUC machinery, you'll usually notice when they are malfunctioning. If maintained, an axis's control, motor and drive work together with precision and accuracy. When they fail, axes frequently exhibit these errors, among others:
Erratic rotation and vibration
Failure of detection circuits
Blown fuses
Occurrence of OVC and HC alarms
If you notice these issues, call Tri Star CNC for FREE phone support troubleshooting.
How a Servo Drive Works
A servo drive takes the command signal sent from a control panel and amplifies the low-power signal up to a level that powers the movement of a servo motor. As the servo motor is activated, a sensor reports the status of the motor to the servo drive via a feedback signal. The control compares what the motor is doing with the command it received and alters the voltage frequency going to the motor in order to correct any deviation from the original command.
For more specific information regarding the operation of servo drives, consult our guide on how servo drives work or contact our experienced professionals at Tri Star CNC at 815-578-9145.
WE SERVICE LOCATIONS ACROSS THE UNITED STATES: