About Tri Star CNC Services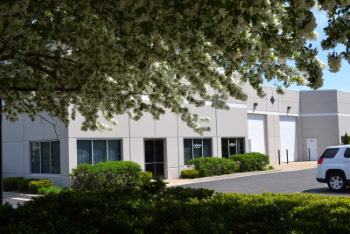 Nationwide Electronic FANUC Repair & Parts Exchange
Tri Star CNC Services, LLC was established July of 2005. Tri Star founders Robin Lyman, Gary Schoner and Bruce Felix came together to form a service company that addressed a problem they saw in CNC repair services. Prior to the creation of Tri Star CNC Services, LLC, end users were often stuck in the middle of the machine builder and the control OEM not knowing who was going to fix the problem. Tri Star was formed to offer both field service repairs for all CNC machines and an in-house repair facility for the FANUC CNC product lines.
Robin and Gary brought 45 years of machine repair and troubleshooting experience to Tri Star while Bruce Felix brought 15 years of experience and knowledge needed for the in-house FANUC repair service. Much of Robin's and Gary's experience came from companies such as Yamazen, Mori Seiki, Giddings & Lewis, and Kearney & Trecker while Bruce's experience came from FANUC as a field service technician and lead technician in the electronic repair department. This venture allowed one company to bring resolution to any problem the end user had.
Scheduling FANUC Repairs & Field Service
To schedule FANUC CNC repairs, fill out an RMA form. Next you'll ship parts for replacement, including your RMA form with the shipment. Tri Star will send you temporary parts while yours are repaired, cleaned & shipped back. You can also schedule service from a Tri Star certified CNC field service technician.
Our FANUC repair service covers:
Growing with Independent Field Service Companies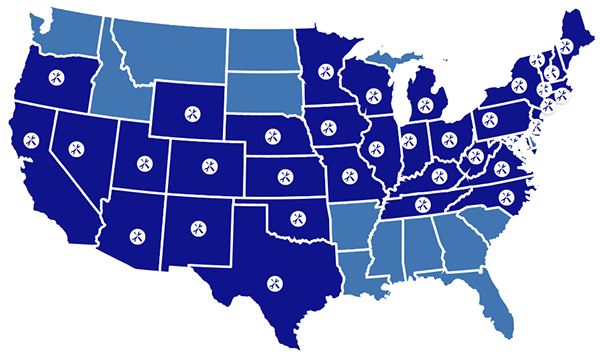 As the FANUC repair service grew it demanded more time from the three, which took away from the field service aspect of the business. The founders of Tri Star decided to cooperate with current independent field service companies that met their lofty quality standards in order to keep up with the demands of field service and electronic repair. Tri Star CNC Services works with many independent field service companies in order to cover the United States with a network of qualified CNC field service technicians. This growing network also allows for shared information and experience to provide an even higher level of service to our customers. This cooperation does not end with field service, because Tri Star CNC Services has sought only the best motor repair company in order to provide the best service. Just send us your motors, and we will take care of the rest.
We Service Locations throughout the United States:
Gary Schoner and Robin Lyman are now retired from Tri Star CNC Services, LLC to enjoy their golden years with family and friends. They will be missed. Tri Star CNC Services, LLC is always continuing to expand and grow in order to provide only the best service available, but from time to time we have to say goodbye to great resources that have helped get us to where we are now. But, as the saying goes, the show must go on.
We continue to expand our repair/testing capabilities as time goes, because Tri Star CNC Services is not satisfied with our less than 1% failure rate. We have recently added better load testing for servo and spindle drives as well as alternate spindle feedback testing in order to test all feedback types. New benches have been added as well to cover the most recent controls and drives used out in the field such as the F0iD and the F16iB controls. We continually add new equipment and personnel because we strive to be your best resource for CNC machine support.