CNC FANUC Repairs & Replacement Parts near Texas
Texas FANUC Parts Repairs
Tri Star CNC Services works with reputable service providers near Texas to deliver swift on-site CNC repairs and maintenance services.
CONTACT TRI STAR CNC SERVICES
or call 815-578-9145
Serving locations throughout Texas: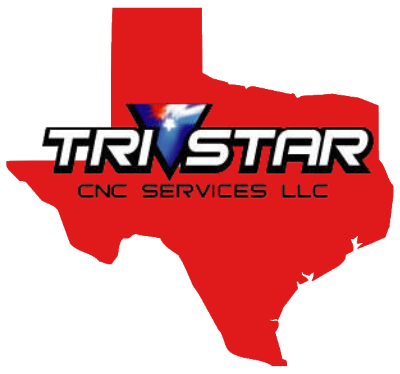 Houston
San Antonio
Dallas
Austin
Fort Worth
El Paso
Arlington
Corpus Christi
Plano
Laredo
...and many more
We work with...
CNC Calibration & Alignment Service
100 Lowell Blvd
Denver, CO 80219
303-922-8877
Tri Star CNC Services will connect you to a technician located in or near Texas for on-site services. We work with service providers throughout the country to facilitate on-site maintenance and FANUC repair services.
We fix your parts here in the USA – at our shop in McHenry, Illinois
Tri Star CNC Services troubleshoot and repair malfunctioning FANUC parts in-house at our facility in McHenry, Illinois. Testing is performed on a closed loop to determine the source of the problem and what must be done to get it fixed. We offer an ever-growing exchange stock to expedite the process and get your CNC machinery back up and running ASAP.

FANUC Servo Drive & Motor Repair
Common signs of malfunctioning servos include erratic operation & vibration, failure of detection circuits, blown fuses and malfunctioning OVC and HC alarms.
When FANUC drives & motors have failed or are running improperly, your CNC machinery is compromised and must be addressed immediately. Contact Tri Star CNC Services for free over the phone support and FANUC servo repair services.
FANUC Board & Controls Repair
Tri Star CNC Services in-house technicians are masters of FANUC parts and how they all communicate to perform precision functions. The difference between FANUC board repairs and replacement can be a whole lot of cash. We help you minimize costs and get your equipment back in working order as soon as possible.
FANUC Replacement Parts
We've helped companies throughout Texas and the rest of the USA save tons of money by purchasing from our exchange stock rather than shelling out cash for brand new FANUC parts.
FANUC Alarms & Free Phone Support
Hunting down the meaning of an alarm code being thrown on your CNC machine display? Check our database of FANUC robot error codes for the alarm you're looking for. For further assistance, contact us and we'll help you find a solution. Or search your alarm codes here:
You can also call for free phone support!
Contact Tri Star CNC Services for remote parts repairs/replacement or on-site CNC services in Texas.