FANUC CNC Repair & Replacement Parts
FANUC CNC Machine Repair Services
Tri Star CNC Services LLC provides superior FANUC repair services to CNC machine customers. Our technical phone support lets us help you solve common problems your machine may experience. For deeper issues, we offer a parts exchange service that will allow your machine to keep running while we perform necessary repairs. Our FANUC service engineers provide support for a variety of machines and can send on-site technicians through our partnered companies.
If you are experiencing any issues with your precision CNC machining and suspect an issue with electronic components, contact us today. We provide free phone support to help you determine if your servo or spindle drive is malfunctioning and needs repair.
We maintain a well-stocked inventory of parts necessary for overhauling these devices, so you won't have to wait long before we return a working part. We also replace any parts which may be nearing the end of their service life and load test the unit before returning it. We thoroughly clean all units before sending them back.
FANUC parts repair & exchange
We work with a wide variety of parts for FANUC-GE and FANUC-CNC machines. These are just a few examples of machine parts we can repair and send as replacements while repairs are underway.
Alarm Codes for FANUC CNC Machine Tool Parts
Critical FANUC CNC component failure such as excessive current, faulty memory, blown fuses or signal mismatch throws an error and brings your CNC machinery to a grinding halt. Tri Star CNC Services provides comprehensive FANUC alarm code lists for:
If you are having trouble identifying your alarm code, please give us a call. We offer free over-the-phone support to troubleshoot your equipment on the spot and explain what must be done (repair or replacement) to get your CNC machinery back into working order.
---
Machine Controls (all sub-assemblies including power supplies):
If your CNC machine controls or sub-assemblies are malfunctioning, send them to our expert CNC machine repair technicians at Tri Star CNC Services, LLC. We have the experience and equipment to repair this exhaustive list of FANUC CNC modules and parts.
When we receive your malfunctioning machine controls we perform a detailed inspection to find the damaged parts which need repair or replacement. We work diligently to repair FANUC machine controls back to normal operation so they can be returned to you in a timely manner. We understand the criticality of quickly replacing machine controls, sub-assemblies, and power supplies for your CNC machines. Our qualified repair technicians can restore all of the CNC machine controls listed below:
FANUC 6
FANUC 10/11/12
FANUC 0 (A, B , C & i)
FANUC 21 & 21i
FANUC16i & 18i
FANUC 16(A, B & C) & 18(A, B & C)
FANUC 16i/18i/21i-Model B
---
FANUC Servo Drives Repairs:
Servo drives are designed to coordinate communication between the control board and the servo motor. The drive amplified the power level signal to a level that controls the servo motor. A sensor reports the status of the motor, and the drive alters the voltage frequency going to the motor to keep the motor functioning as it is intended.
When your machine is not functioning properly, alerting you to overload alarms, or showing any other abnormal sign of operation, it should be sent into a qualified repair technician for inspection.
Our Tri Star repair technicians will do a thorough inspection of your FANUC servo drive and determine whether or not they need to be repaired. If they do not need repairs, we will clean your machine and only charge you a small fee for the inspection and cleaning. When servo drives or motors are causing the problem, we will restore them to normal operation. Our technicians will even replace other components with higher failure rates to ensure your machine will work efficiently longer. Trust Tri Star to repair or restore any of the parts listed below:
AC Analog
FANUC Alpha, Alpha i series & Alpha is series
FANUC AC Digital Series (S, C & D)
FANUC DC and DCM Series
Beta, Beta i, Beta is series

FANUC Spindle Drives Repair and Replacement:
Spindle drives work to maintain a consistent speed and torque in a CNC machine, controlling the high-speed AC motors in spindle drive applications. They minimize variation in torque and speed using digital signal processors.
When spindle motors decelerate, their spindle drive pushes electrical energy back into the line to continue power. When these parts malfunction it can result in an overcurrent alarm or abnormal operation of your CNC machine. Untrained staff attempting to repair FANUC modules can cause serious damage to your machine and render it nonoperational.
The skilled repair technicians at Tri Star have the expertise to inspect and diagnose the problems of your FANUC spindle drive or motor. Whether your machine parts just need a good cleaning or require repairs, our technicians will use great attention to detail to restore your spindle drive back to proper operation. Our repair technicians have the knowledge, experience, and equipment to repair all of the parts listed below:
FANUC Alpha, Alpha i series & Alpha is series
FANUC AC Digital and Analog
FANUC AC Serial Interface
FANUC AC Series i & S
It's no problem when you trust in Tri Star CNC Services. With many years servicing FANUC robots and their critical components, we've had exposure to all sorts of FANUC alarm codes and what they mean for your CNC machinery.
Give us a call and we'll help you diagnose the component(s) at fault.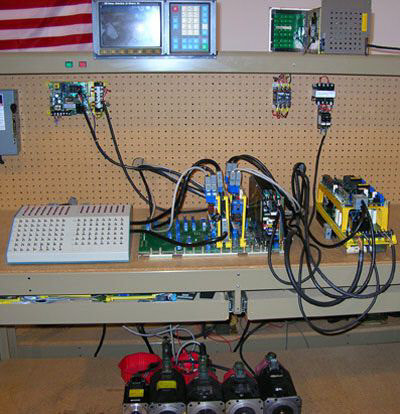 CNC MODULE REPAIR LEAD TIMES & AVAILABILITY
Tri Star CNC Services stocks several units available for purchase on an exchange basis. When you can't wait for your machine to be repaired, we offer part replacements for your broken unit to get your machine back in operation quickly. Turnaround time for most units is 36 to 48 hours after receiving it and our repair and testing procedures either meet or exceed those from other CNC repair companies.
Our expert technicians take the utmost care in repairing your parts and return them at maximum efficiency. When replacing faulty components, we also replace high-failure components at no extra cost to you because we're committed to keeping all machines we service operating longer and better.
We provide the best value on the market for all CNC/FANUC parts and repairs. Our prices are usually lower than other repair centers and we provide the best warranties for our serviced parts. We go further than any other company to deliver the best possible service, proactively replacing high failure rate components before they fail. Learn more about our pricing, lead times, and availability by browsing our parts pages.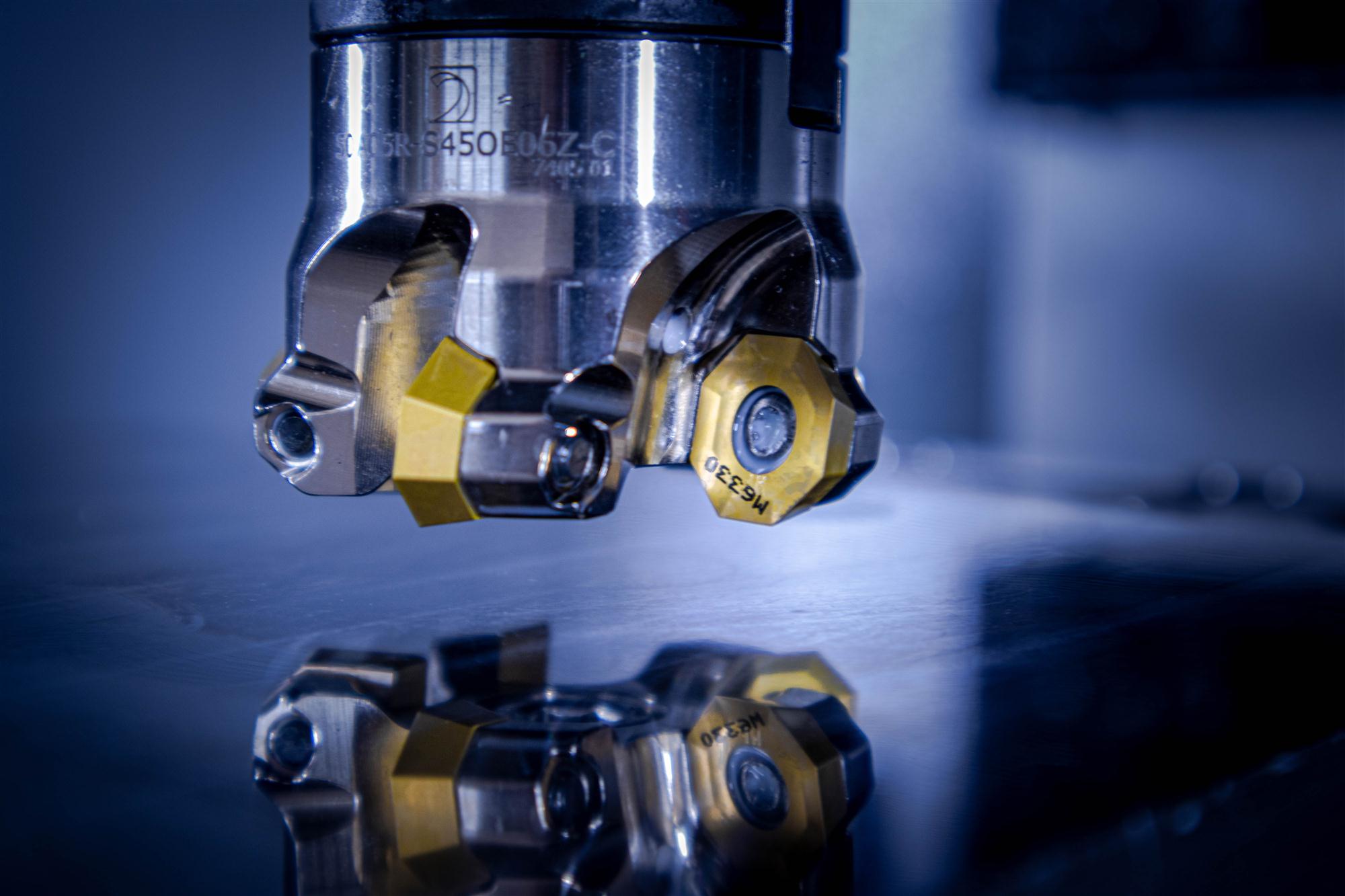 CUSTOM FANUC PARTS ENGINEERING
When your CNC machine has a constant need for FANUC part replacements, Tri Star CNC can help keep your modules working longer. Our custom FANUC part engineers develop components with known high failure rates to quickly resolve issues and keep your machines running smoothly.
Our expert technicians install higher quality replacement components with longer mean times between failures compared to original FANUC components. We automatically replace high-failure components at no extra charge even if they aren't the cause of the failure. If the smaller components of your CNC modules fail regularly, it may be more cost-effective to have our FANUC service engineers look for a better solution. Between engineering better-performing solutions at lower prices and proactively replacing high-failure components, we offer the best repair services for CNC machine FANUC parts.
We Service Locations throughout the United States:
Our nationwide field service network gives you fast turnaround times on repairs and testing.