CRT to LCD Conversion
Nationwide CRT to LCD Retrofit Services
If you have a CNC machine with a CRT monitor, you are most likely already experiencing the many defects and disadvantages these monitors present after years of use. You may also already know CRT monitors are extremely difficult and in most cases impossible to replace. Tri Star CNC machine repair technicians are skilled enough to upgrade CRT monitors to LCD.
We provide free phone support to help you determine if your FANUC CRT monitor is malfunctioning and needs to be replaced. Our technicians have extensive experience guiding the replacement of FANUC CNC monitors. We maintain a well-stocked inventory of parts necessary for overhauling these devices, so you won't have to wait long before we return a working part.
We also replace any FANUC parts which may be nearing the end of their service life and load test the unit before returning it. We also thoroughly clean all units before sending them back. If you are experiencing any issues with your precision CNC machining and suspect an issue with electronic components, contact us today.
FANUC CRT Models with LCD Retrofits
If you can find a replacement CRT monitor, which is unlikely, it will cost you a pretty penny to replace. The end result: you have an outdated monitor which will present the same issues you are suffering from now in just a few years. Repairing a CRT monitor is also a very expensive solution, if not impossible, with the same results. Don't waste your money or risk large amounts of downtime with your CNC machine, have Tri Star upgrade your CRT monitor today with an LCD retrofit.
FANUC CNC error alarm codes
CNC part failures can occur for a number of reasons that can be hard to determine for someone with no experience with internal CNC machine components. Even the most detailed explanation in a manual (or in our own list) can be intimidating. If you're having trouble diagnosing or navigating your machine's symptoms, Tri Star CNC provides over-the-phone guidance from experts to help you through it.
---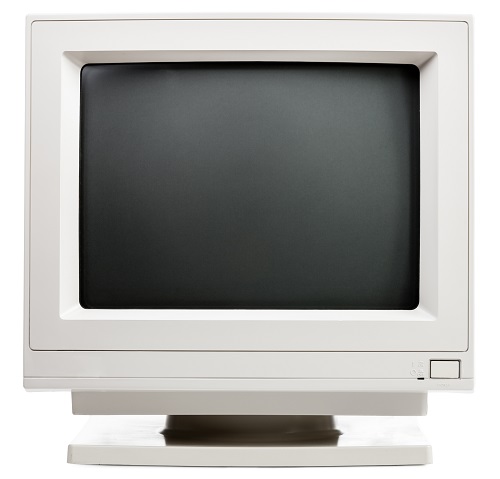 LCD Benefits at a Glance
Don't let your outdated, defective and costly CRT monitor stick around any longer. Make the upgrade to an LCD monitor to take advantage of the many benefits they offer. We've outlined some big reasons to make the change, which will actually keep your machine running smoother for longer, cutting down on overall operating costs.
CRT Disadvantages:
-Extremely heavy and awkward to place
-Consume large volumes of electricity
-Image quality and color gradually degrade
-Extremely expensive to replace
LCD Advantages:
-Much lighter with flexible placement options
-Much lower use of electricity
-Clear and vibrant picture quality
-Longer lasting and cheaper to replace
Common CRT Monitor Defects:
In different sectors of the display, color spots can start to appear and hinder visibility.
When your monitor displays an image for long periods of time, an aging effect called raster burn can disfigure your monitor and reduce the monitor's brightness significantly.
Pattern burn can occur as well, this occurs when the tube is imprinted with the image the monitor is displaying.
You may also experience scan burn, this results in a line with reduced visibility across your CRT monitor.
The defects CRT monitors experience overtime can seriously hinder the operator's ability to read the screen. When correctly identifying patterns or writing on the CRT screen plays a large role in the operation of your CNC machine and business, this can cause large amounts of downtime. Not only do these defects affect the operation of your CNC machine, but they also cause your CNC machine users to strain their eyes in an attempt to read what the monitor is displaying. This makes your workers and in turn your CNC machine less efficient.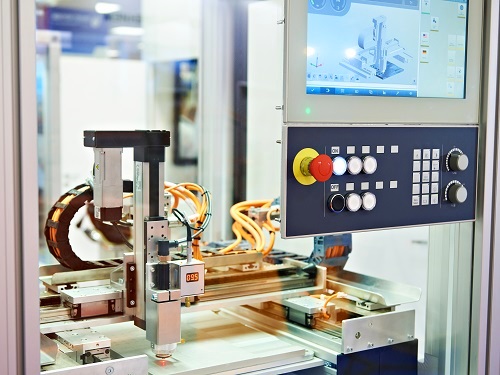 CRT Monitor Replacement Makes Your CNC Machine More Efficient
Tri Star's highly skilled CNC machine repair technicians now provide LCD upgrade services for your old CRT Monitors. This not only saves you large sums of money but also gives you a more reliable screen with unbelievably clear visibility. Our new LCD retrofits will be placed into the same frame as your outdated CRT monitor, providing a new monitor that works the same, and in many cases, better than the old CRT monitors both electronically and physically.
The new LCD retrofit is more energy efficient, has high contrast for an exceptionally clear picture and requires no new signal adapters of any sort, allowing your CNC machine to go back to work quickly and with higher efficiency. If your CRT monitor is experiencing problems, it is important to solve the problem sooner than later. CNC machines run as a collective unit, if one component (even a small component) starts to fail, there is the risk of other parts failing and your CNC machine stopping completely. Don't rely on technology from the '80s, upgrade your CRT monitor today with the help of Tri Star!
WE SERVICE LOCATIONS ACROSS THE UNITED STATES:
If you need an LCD retrofit for your CRT monitor but you don't see your model above, contact our CRT monitor replacement technicians to custom make your LCD monitor.