How Do FANUC Robots Work?
Automated Machines Rely on Custom Programs & Controls for Operation
Industrial robots speed up production at businesses across the United States. Their ability to move swiftly and conduct complicated movements without a person at the helm of their control boards leaves a lot of us asking "How do FANUC robots work?" and what actions can keep them running.
You might know what an industrial CNC FANUC robot looks like. But do you have a full comprehension of the systems and operations beneath the shiny surface of the modern world's greatest assistants?
What are Industrial Robots Mainly Used for?
Looking at today's production lines, chances are you'll see a collection of conveyor belts surrounded by workstations manned by FANUC robots — because they improve productivity. Industrial robots are utilized in a number of industries because of their efficiency and lack of human mistakes and habits. You'll likely find these machines used in industries such as:
Transportation (Automobiles)
Military (Demining)
Construction (Welding)
Health Care (Laboratories)
Foundries (Manufacturing)
The future of CNC machining relies heavily on where industrial robotics will be in 10 years. Many experts believe FANUC robots will be used in the fast food industry one day. Ambitious theorists even believe robots can one day take over education, not only of other robots, but of our children as well!
As of now, industrial robots are mainly used for saving companies time and money on repetitive labor, but the future holds a lot of potential for more creativity and independence as technology continues to advance.
FANUC Robots: The Numerical Control System
From CNC turning centers to lathes, mills, and plasma cutters, you may be surprised how important numerical control systems are for the operation of FANUC robots. If you're wondering how CNC machines work, it all comes down to control. Robots don't require someone physically standing behind them, operating by hand, as they function, but human intervention is still required. Before setting your FANUC robots off to work, you must install a numerical control system, such as:
Turning (T)
Twin Turret (TT)
Grinding (G)
Punching (P)
Milling (M)
Whichever numerical control system you decide one will depend on what tasks you'll be programming your industrial robots to complete. Often times, the parts these systems are on encounter defects or can malfunction. If you need a FANUC repair service, Tri Star CNC Services, LLC is the company to call. We've been working in the industry longer than industrial robots have been on the production line!
Programming & Interfaces Used for FANUC Robots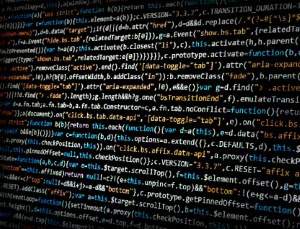 Before being able to automatically operate, FANUC robots are linked up to a single internet network or computer and have a robot software downloaded. These coded commands are essential for controlling the machines through the use of different programming languages. With FANUC robots, a user would install Karel. Many coding languages exist and include:
Karel for FANUC
RAPID for ABB
Inform for Yaskawa
PDL2 for Comau
AS for Kawasaki
VAL3 for Staeubli
KRL for Kuka
Understanding the FANUC robot programming language can be difficult, but after some training and practice, you could even make it your profession. After you install a language, the user is responsible for programming positional data and the procedures the FANUC robots will follow. (Not only do the robots need information about the space they're in, but they need to know what process to follow as well!) This is often done through positional commands, robot simulation tools, tech pendant, lead-by-the-nose, and offline programming.
FANUC robots may be a complicated technology, but even as independent as they are, they cannot function without the expertise and comprehension of an intelligent human being!
Do you need FANUC robot repair services? Contact Tri Star CNC Services, LLC & we'll have it back up & running in no time!