Fanuc Servo Amplifier Alarm 400 - SERVO ALARM: n-TH AXIS OVERLOAD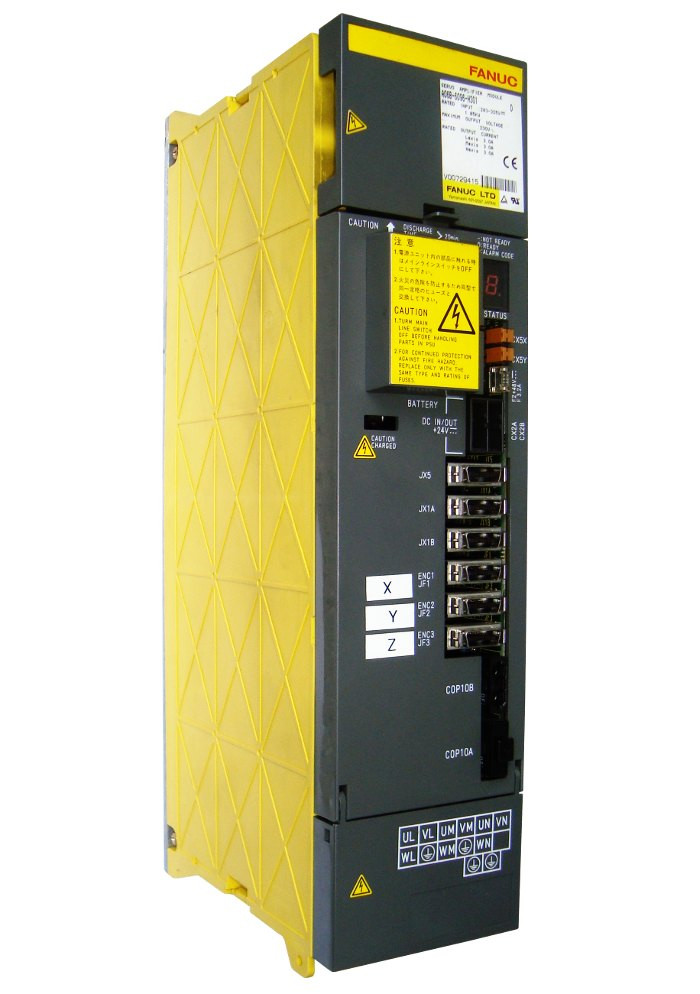 FANUC Alarm Codes >> FANUC Servo Amplifier Alarms >> Servo Amplifier Alarm 400
Description: The n–th axis (axis 1–8) overload signal is on. Refer to diagnostic display No. 201, 720 or 721 for details.

---
FREE Phone Support for Servo Alarms
Having trouble with a FANUC servo amplifier alarm? Contact our servo error support team at Tri Star CNC for help! We offer FREE phone support with REAL humans, call 815-578-9145 and we'll walk through the servo issue with you. If you need on-site support you can check out our field service network to find a service provider near you.
Servo Parts Exchange & Repair
Send us your damaged parts and our team of highly skilled repair technicians will determine whether or not repairs are necessary or even possible. If your CNC machine's FANUC parts are damaged beyond repair or you can't wait around for a repair, you can order replacement components from our exchange stock. Exchange FANUC parts and repaired parts include a 1-year warranty. Tri Star CNC, LLC warrants the COMPLETE ASSEMBLY REPAIR – not just the parts and labor.
Get more details on our FANUC warranty and please contact us for further CNC machine support.